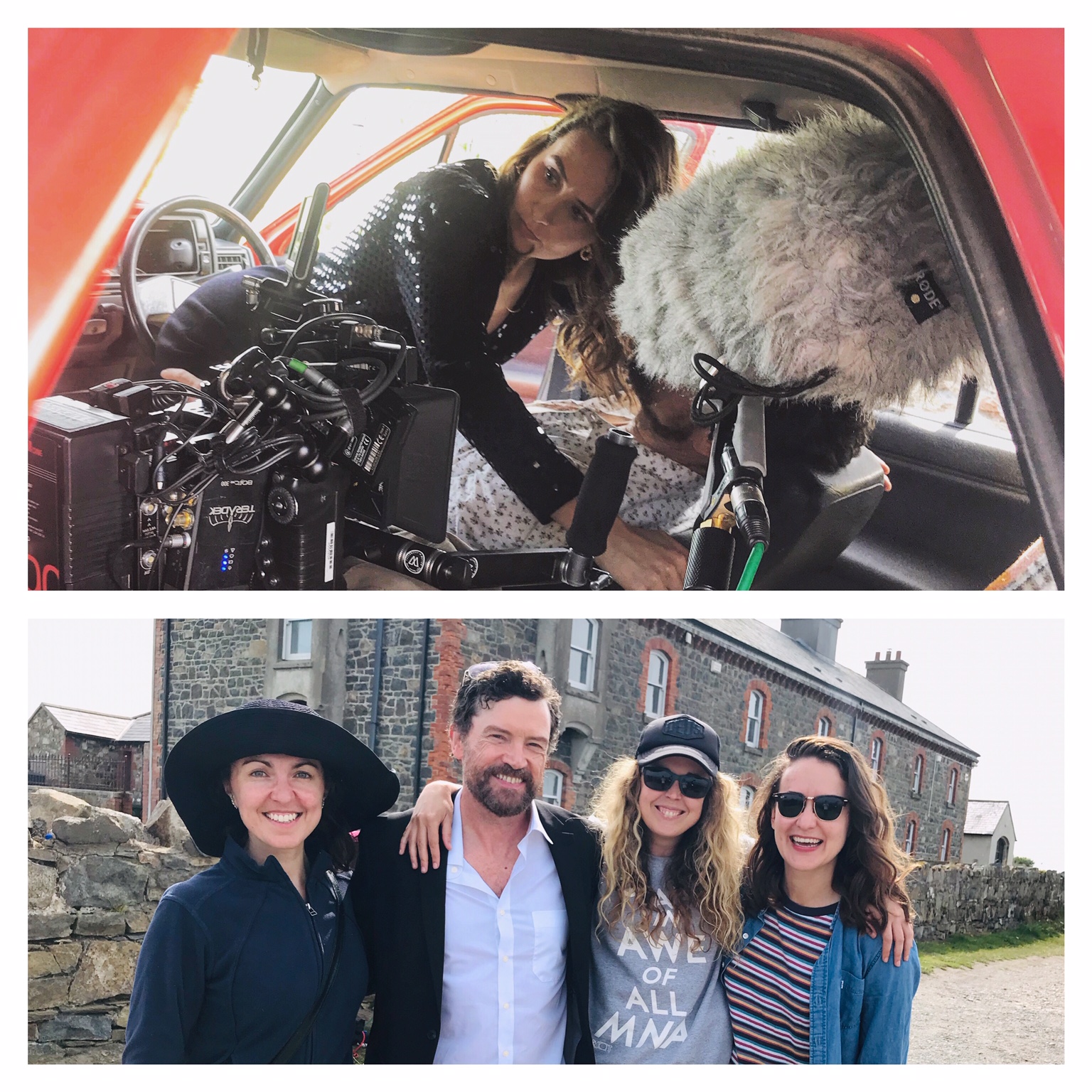 Amy wraps on Mick Flannery's new music video 'Wasteland' feat. Steve Wall, dir. Sinead McDevitt, Cinematography: Ash Barron
Amy tries out her puppetry skills in the sold out A Little Heart - Smock Alley 23rd, 24th Feb 2019
What an incredible night was had as part of the 24 hour plays! Dreams came true on that Abbey Stage for sure!
Catch Amy Feb 3 as part of The 24 Hour Plays: Dublin, in aid of Dublin Youth Theatre at The Abbey Theatre
Amy heads to Galway for Tiny Shows Residency at Branar. Nov 2018
Catch Amy in Flicker as part of The New Writing Week at The New Theatre, Dublin 26th September. Written by Róisín Coyle, directed by Sarah Baxter.
Amy wraps on Something About Prayers - Filmbase Short
Amy chats to Maura and Daithi on the Today Show
Amy bids farewell to Hannah Mark after dramatic exit last week from Fair City. She chats to Chic magazine about Base Camp, the soap and how she's nothing like her character
Amy chats to Sinead Brennan from RTE Entertainment. Check it out here: https://www.rte.ie/entertainment/2017/1025/915023-fair-city/
Amy as Hannah Mark on Ireland's longest running hit TV soap. 
Amy cast in Ledwidge by award winning writer Gearoid Humphreys. It will go on National Tour in March/April 2016.
Listen back to the Stage Door Interviews here!
Probation Services to use Trees Rd'S 'Restorative Justice Training Video'. Thanks to all for the hard work and professionalism!
Ann Matthews' play 'Madame de Markievicz on Trial 'finishes national tour to great acclaim at the Irish Cultural Centre Paris.
Gerard Humphrey's play Lockdown wins Steward Parker Award 2016
News